Sunday, March 23, 2008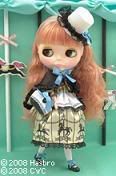 Apparently, the sale date of Heart of Montmartre has been changed. It was on Blythedoll.com's news yesterday but I didn't check until today. Not like it has any significance to us Malaysian fans, but here are the release dates in Japan:

1. Official Blythe (Mobile) Site - 26th March (Wed)
2. CWC Group On-line shopping's reservations - April 2nd (Wed)
3. "Alice in Blytheland" Marui-one (O1) Event Space - April 5th (Sat)
4. "Princess a la mode at Yokohama Doll Museum" Blythe shop - April 6th (Sun)
5. CWC main shop "Junie Moon" in Daikanyama - April 10th (Fri)

This is one release I'm not actually all that excited about, haha. But I'm rereading the event reports and wish I was in Japan during the PAM stuff. At least I caught one exhibition at O1YOUNG.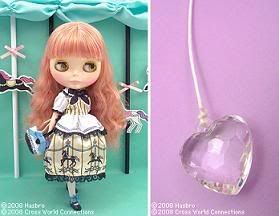 Also, this is very weird, but I only just realized that Blythedoll.com has an English site. (0_o) And I've been struggling with kanji for how long??